Inspiration
Overall health encompasses not only our bodies, but also our mind and spirit! Our thoughts, feelings, attitudes, and emotions are interconnected with our physical body. So a happy and positive mind = a happy and healthier you!
Recipes
Our modern diets often consist of eating many over-processed foods and sugars that can create inflammation and imbalance and lack the nutrients our bodies need. For each TEAONIC herbal tea we have created a delicious and healthy smoothie to help incorporate more nutrient-dense vegetables and fruits into your diet. You get the benefits of both our herbal teas and a variety of delightful smoothies to add pleasure to your daily menu and a whole new dimension to healing! We suggest using organic ingredients. Enjoy!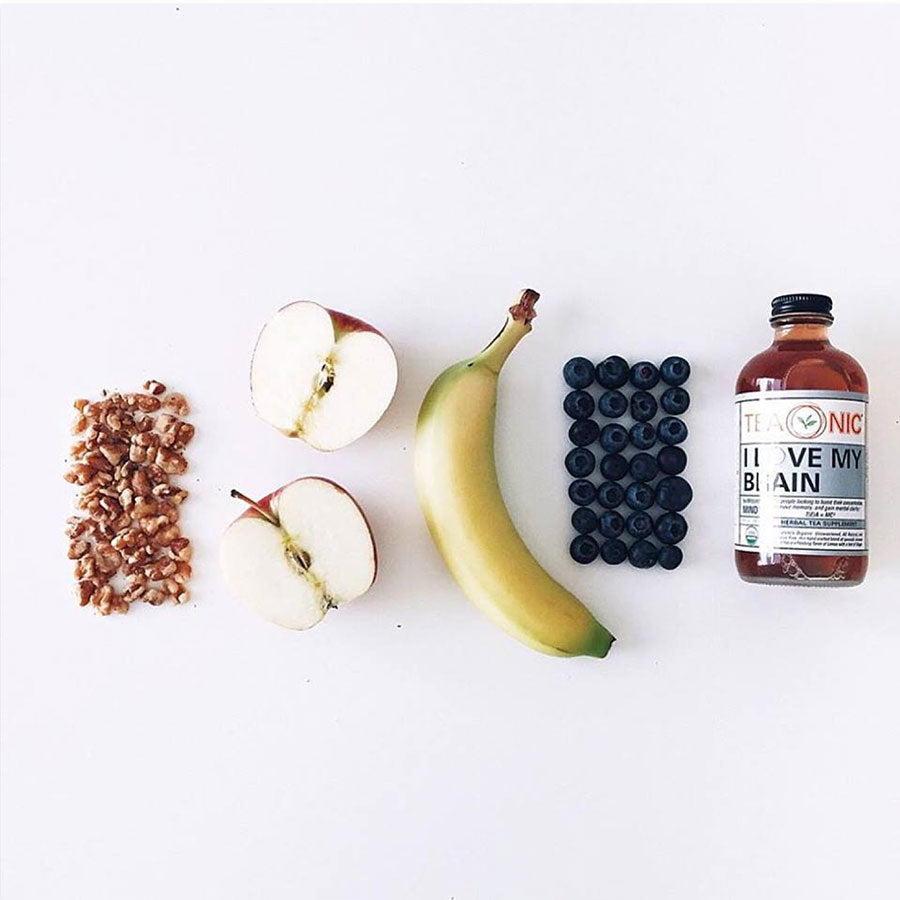 I Love My Brain
- 1 bottle TEAONIC "I LOVE MY BRAIN" tea
- 1 banana
- 1 chopped apple
- 1/2 cup blueberries
- 1/4 cup raw walnuts (or 2 tbsp hemp seeds)
- Ice (optional)
Directions:
Place ingredients in high-power blender. Blend until smooth. Pour into tall glass and enjoy! Makes 2 servings.
Add a title or tagline
Share blog posts, products, or promotions with your customers. Use this text to describe products, share details on availability and style, or as a space to display recent reviews or FAQs.